Two Foxes, 2016
As the crisp weather settles in, these foxes evoke the feeling of autumn.
Einen Augenblick für die Kunst
Daniela and Karin Flörsheim, and Hans Winfried "Abu" Abele are showing in Düsseldorf!
New Exhibition: Celebrating 100 Years of Bauhaus
To celebrate the centennial of transformative design from Bauhaus, Daniela's work is featured in an exhibition at the Frauenmuseum. Come see her work until 17 October!
Featured Piece: Blue Flamingos
Warmth and Cold…
"We are enjoying Wangari and the wolves... Warmth and cold; trees and ice; human and animal."
- Elizabeth Pauline Lucy Corley CBE (Commander of the Order of the British Empire)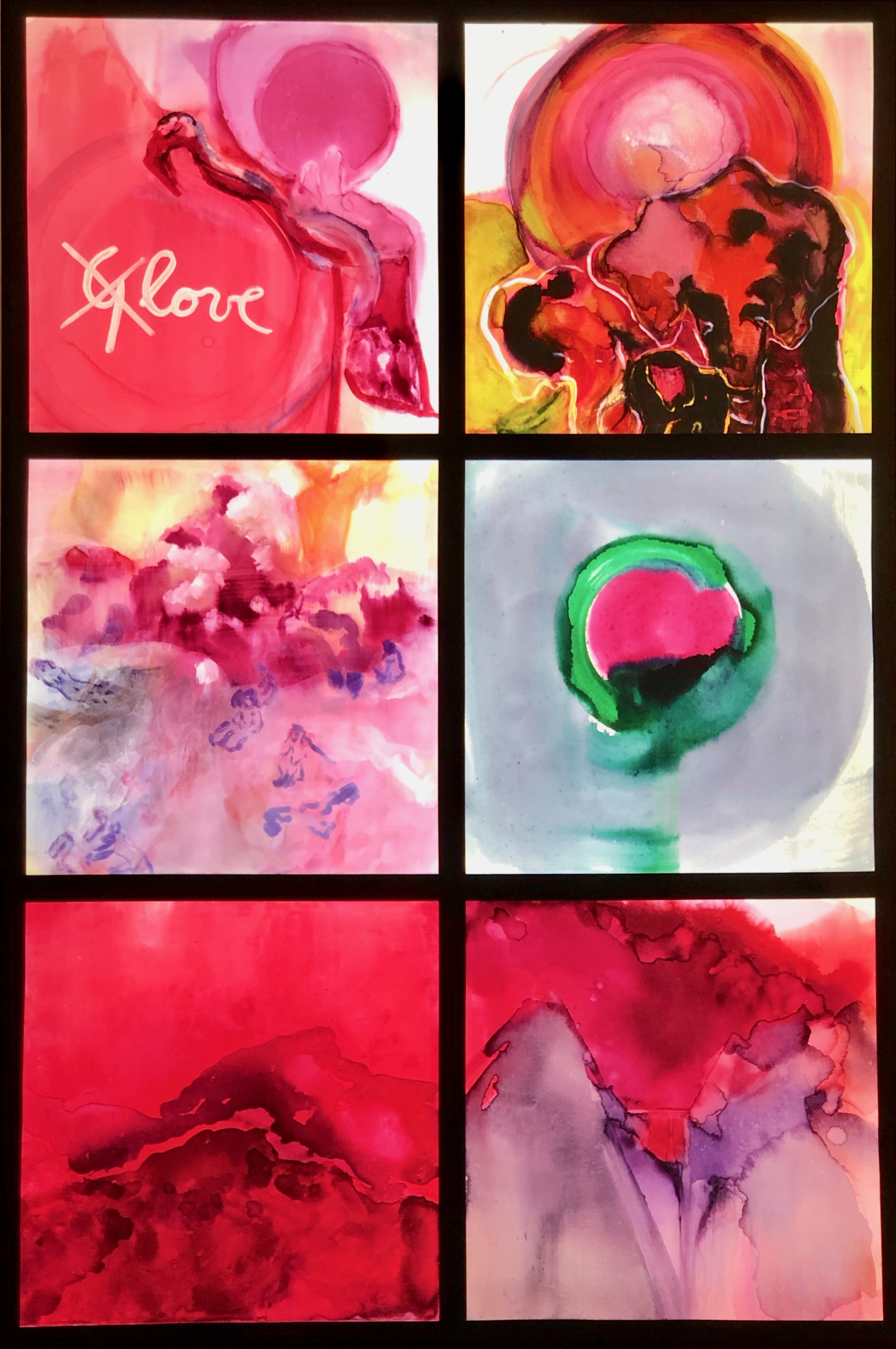 A lighted print of Daniela's evocative London Riots series is currently on display at Oststr. 118 in Düsseldorf.
Come visit and see her work!
In her recent exhibition ALL COLOURS, Daniela partnered with the Jane Goodall Institute, Deutschland. donating 20% of sales to the JGI's Roots & Shoots youth program to empower children to make a positive impact on the environment.
Left: An Old Friend, watercolor on canvas, 2018. The painting features David Greybeard, the first chimpanzee to approach Jane Goodall in Gombe, Tanzania.
See more about the exhibition here.
Much of Daniela's artwork is inspired by environmental and social causes.
In this project, she depicts the "Trimates", three trailblazing women who redefined man through the study of other great apes: Jane Goodall and chimpanzees, Dian Fossey and gorillas, and Birute Galdikas and orangutans.
See more here.